Bringing the experience to you – Online and outside!
It's summer on the river again, but it feels very different this year! We're working hard to adapt our usual summer activities and figuring out how we can offer new ones. Normally, we would be so excited to open up our centre on Museum Day for visitors to come and see our exhibits and our giant map of Newfoundland and Labrador. We love showing off our trilobite fossils, playing in the stream table and teaching visitors about our incredible geography. We miss welcoming people into the centre. But we haven't stopped here at Manuels River. We're busy as ever!
To make up for all the fun we can't have in person, we've been running lots of virtual activities with the help of Zoom. We've got a free science lab for kids on Thursdays called Discovery Lab. This is where Madison gets to explore the map and examine fossils while kids and families tune in from home! We've learned about rocks, magnets, bridges, bees and more! For the older kids who are looking for something a little more in-depth, we're moving our Manuels River leadership camp online! Last year we had some incredible young people who came to learn about leadership and volunteer on the river. We enjoyed it so much, we knew we had to make it happen again! So this year it's going entirely online. We'll meet every day on Zoom for two hours to play games, do activities and talk about what it means to be a leader. If you know someone who has finished grade 5, 6 or 7 and has real leadership potential, make sure they register!
Even though our indoor spaces are closed, we're lucky at Manuels River to have so much beautiful outdoor space. That means that everyone who is getting sick of Zoom can come and do some of the fun things we've always done here in the summer. You can hike to the fossil site and dig for trilobites, you can roast marshmallows over the campfire on Thursday nights and (thanks to Chef Mike's food truck) you can still come to the river to get some really great food! We hope you'll reach out and book a hike with us. The education team can't wait to get out on the river to talk about rocks, plants, local history… Let us know what you're curious about and we'll find the right guide for you!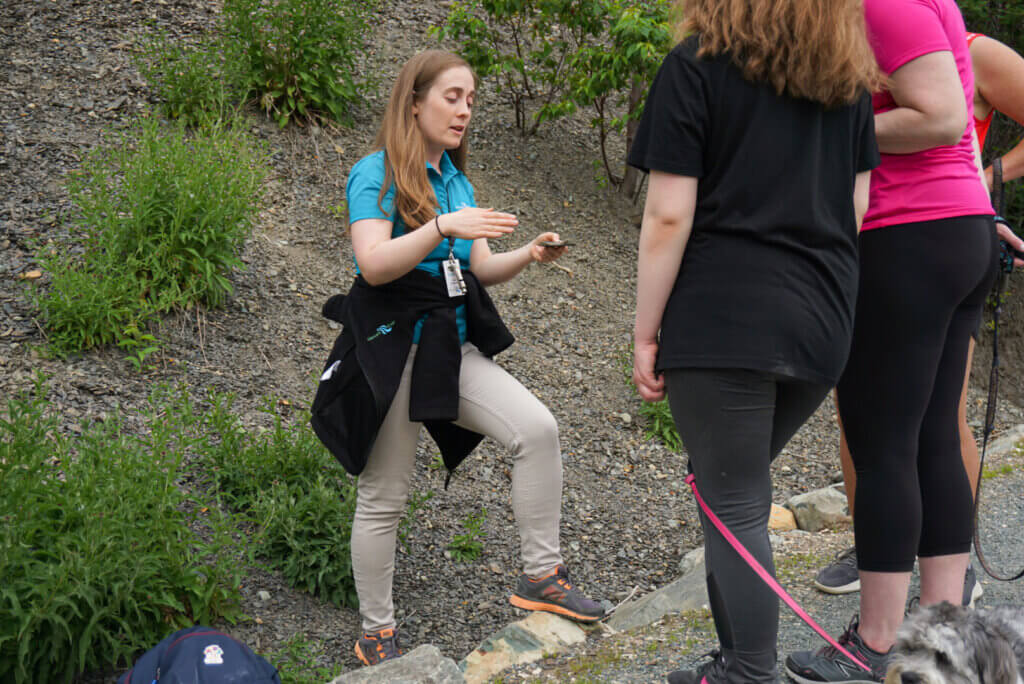 We're trying a few new things with our outdoor space too because here at Manuels River, when we get into a brainstorming session, we just don't quit. We're going to be showing movies under the stars on Thursdays nights (throwbacks only, no new releases) and we're going to be running Riverside Gifts outdoors next to the top parking lot! Stop by and grab a snack; Nancy, April and Jenn will be hanging out there Wednesday to Sunday so long as the weather's nice!
Museum Day may look a bit different this year, but we can still learn together, if we get a bit creative!
Share
2018-2020 Fundraising
All the money raised from workshops, events, and fundraisers goes directly into keeping Manuels River and our educational programs running. Thanks so much for your support!
LEARN MORE