Things to do - Young Scientists
Spark a passion in your child for science as we explore different topics through exciting experiments and fun activities.
It's never too early to open a young person's mind to the amazing world of science. Designed to capture their attention and imagination, the Young Scientist program is intended for children aged 4 to 7 and their caregiver. Together you'll enjoy an hour and a half of fun, educational demonstrations and experiments that you'll do as a team. Every program will focus on a wide variety of scientific themes. Be sure to come prepared, you never know when we'll go on an outdoor adventure. Pre-registration not required. Young Scientists that attend 5 programs earn their Level 1 Young Scientist crest.
November 23 – Reach for the Stars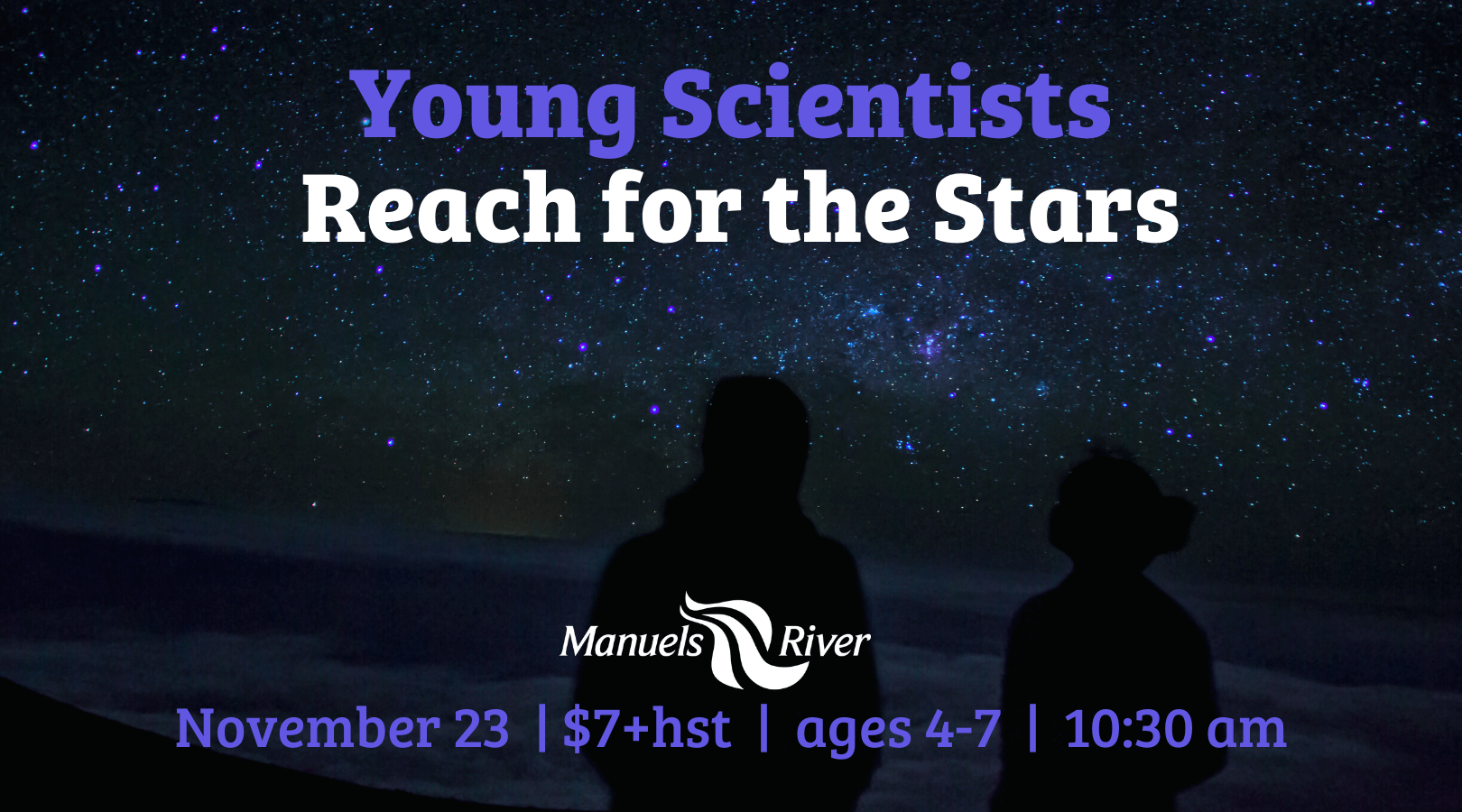 The nights are getting longer as winter approaches which means any chances to see the amazing stars and planets that fill our sky. Can you recognize some of the constellations that come out at night? At Young Scientists, we're learning some of the stars and their stories so you can take your stargazing to the next level.
December 14 – The Sound of Music
(Note: The December 7th Young Scientist is moved to December 14th because it conflicts with the CBS Santa Claus Parade)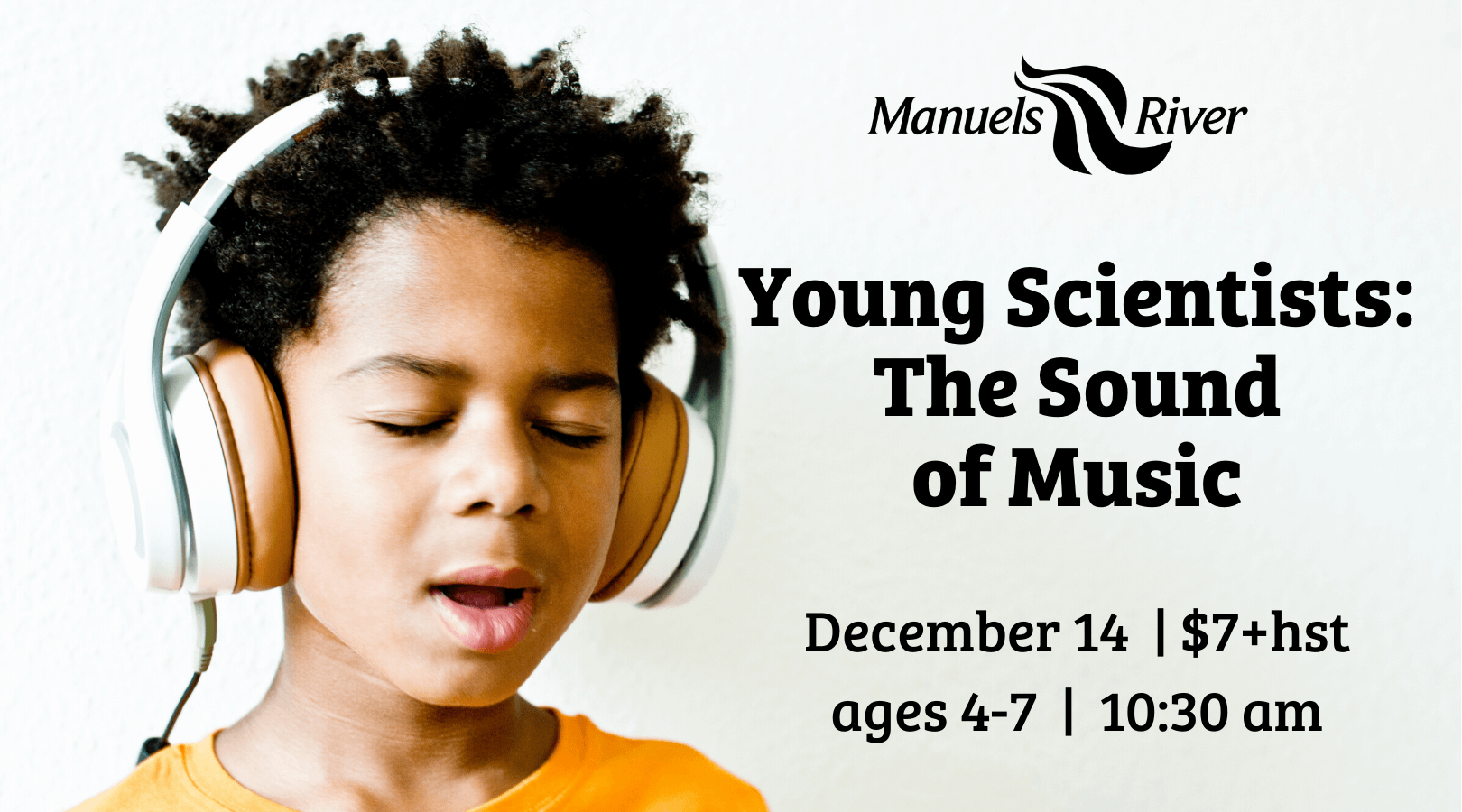 This month we're making waves at Young Scientist learning about sound waves! We'll be testing out some musical instruments and trying to make our own as we explore the science of sound. Come get in the groove!
Young Scientists
Date: November 23, 2019
December 14, 2019
Time: 10:30 am - 12:00 pm
Price: $7+hst per participantpay at admissions desk
Age:4-7
Seats Available: 30
2018-19 Fundraising
All the money raised from workshops, events, and fundraisers goes directly into keeping Manuels River and our educational programs running. Thanks so much for your support!
LEARN MORE