2nd Annual "Trails to Ocean Week"
Today is the first day of our 2nd Annual "Trails to Ocean Week", a week dedicated to encouraging people to discover Manuels River, one of the most unique places in the world.
When I joined Manuels River I was surprised to discover everything that Manuels River has to offer. For this reason, in 2019 "Trails to Ocean Week" was initiated to open our Centre to the community and highlight everything we are. For eight days, we offered various events and opened the Centre for free exhibit visits and extended our hours into the evening for those who may not get the opportunity to visit the Manuel River Hibernia Interpretation Centre during regular hours. During Life with COVID, we are not able to offer the same events but we are adapting our week of activities so we can still celebrate who we are.
International Trails Day
"Trails to Ocean Week" kicks off with International Trails Day, traditionally the first Saturday of June. International Trails Day is a day to celebrate trails, their development, uses and the healthy lifestyle they encourage. It's also a day to thank our volunteers, our trail developers (Grand Concourse Authority), and my staff, who all help in developing and maintaining the trails. Thank You.
This is a chance to get out and celebrate the day by enjoying and using our local trails. I invite you to spend the day discovering the scenic river valley, the different ecological habitats, a wide assortment of birds, and the world-renowned fossil sites. Be sure to join the fun by taking part in our Trails Day Scavenger Hunt that starts June 6th at 9am on Instagram.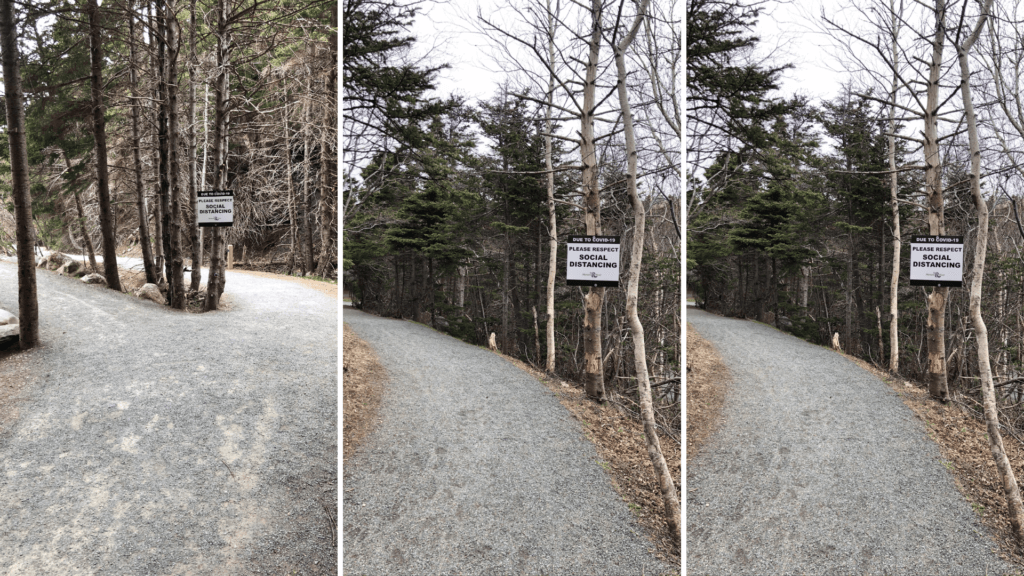 Connected to the Ocean
Do you know that as a charitable organization Manuels River has been focused on trail development and improvements of our trail system over the last several years?  That we are continuing to fundraise so we can link both Ocean Trail West and Ocean Trail East to the Ocean at Worsley Park?
The work that's been completed has created over 4 kilometres of trails that are over 2-meters-wide and are wheelchair and stroller friendly. The Manuels River trail system makes it easy to explore nature without having to deal with difficult terrain. Do you know you can start your walk along our trails at multiple entry points? Do you know that because of how our trail system is laid out, you can choose a relatively short, easy trail that can be fun for the whole family? To learn more about what lives in the Ocean have fun with Ocean Bingo on June 8th or to learn about the Ocean, check out our Discovery Lab with Madison on Thursday at 2pm (on Zoom).
Do you know that the new section of trail currently under development, when finished, will link our Trails to the Ocean on the east side of the river? I'm excited to share that this section will add another 2 kilometres to our accessible trail system.
Ocean Trail East New Development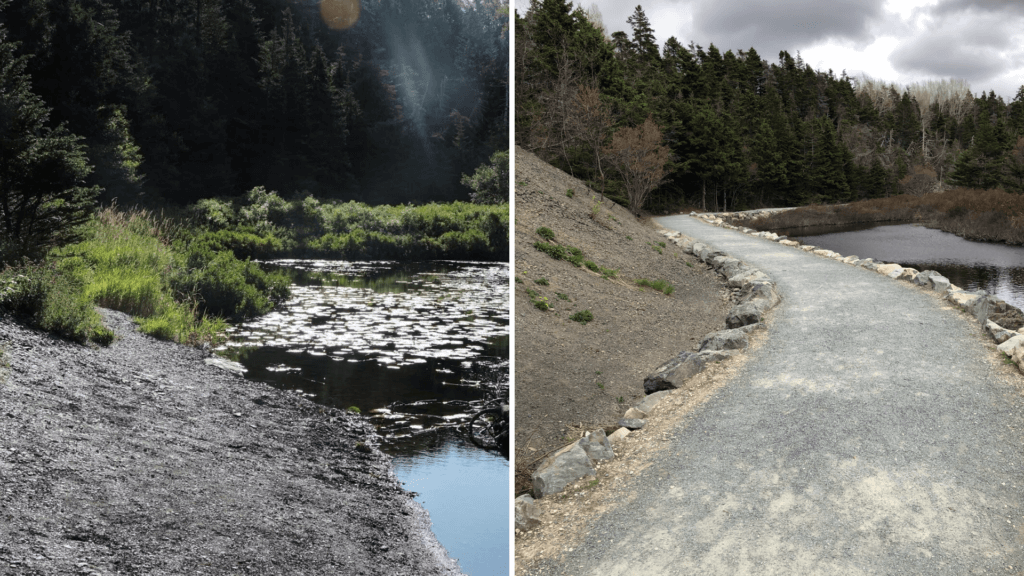 It's easy to forget that the trails you hike have to be maintained; someone goes through to remove debris, trim over-growth, repair damages, clean up vandalism, etc. We pay to maintain our renovated trails and the sections of the trails that are not yet upgraded, are usually cleaned by volunteers several times a year.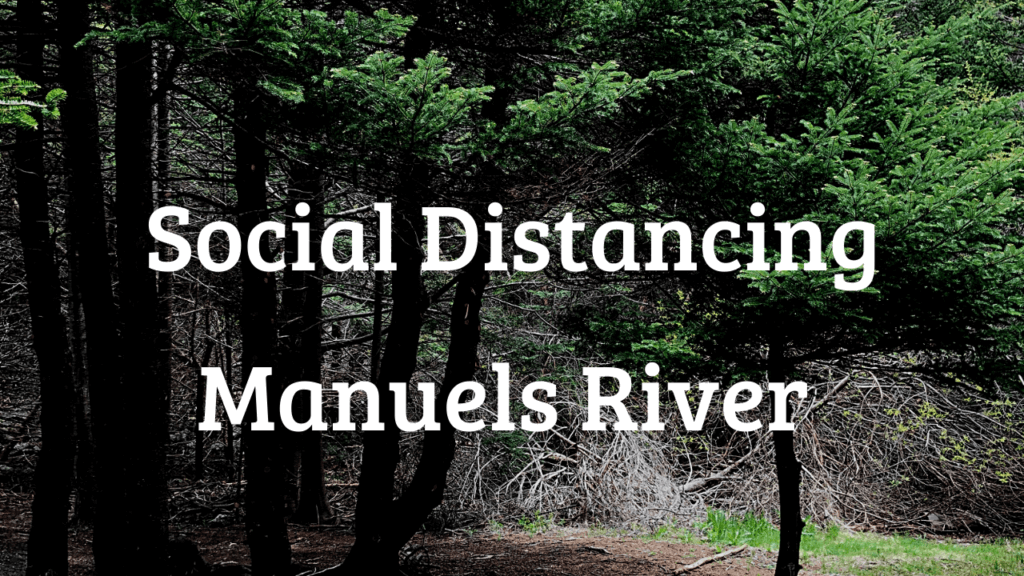 Our Centre will reopen in the coming months; you will have the opportunity to visit us again and experience our full-service café, Frida's Riverside Café, with a picturesque view and shop in our gift shop, Riverside Gifts, filled with keepsakes; a one of a kind destination for all ages.
Until I can see you in the Centre again, I hope to see you on the trails. Happy Trails to Ocean Week!
Janet
Share
Ongoing Fundraising
All the money raised from workshops, events, and fundraisers goes directly into keeping Manuels River and our educational programs running. Thanks so much for your support!
LEARN MORE